Description
Vous avez vérifié la météo et toutes les conditions sont réunies : une couche de neige stable et froide n'est qu'à quelques heures de randonnée. Equipez-vous du LockJaw Carbon Plus et allez trouver de la bonne. Avec son grip Adventure en mousse prolongé par un manchon, sa rondelle poudreuse articulée et son inclinomètre intégré, le Lockjaw Carbon Plus est prêt à partir en exploration, comme vous !
SIZE
1SZ
COLOR
Orange
SKI POLES GRIP
Ultralight EVA
SKI POLE CATEGORY
Touring
SKI POLES ADJUSTABLE
Adjustable
TECHNOLOGY
LOCKJAW ADJUSTMENT MECHANISM:
Refined over several generations, the tried and true lockjaw system continues to define the standard for length adjustment mechanisms. Simple, lightweight and durable, the Lockjaw is the workhorse of the backside pole line.
LOCKJAW 6000:
Completely redesigned with a T6 6000 series aluminum lever and body linked together with Teflon bushings to optimize clamp force with minimum lever pressure. The minimalist design achieves a reduced weight of 25% from its plastic equivalent and is the most durable, non-slip adjustment mechanism in K2 poles.
BUBBLE INCLINOMETER: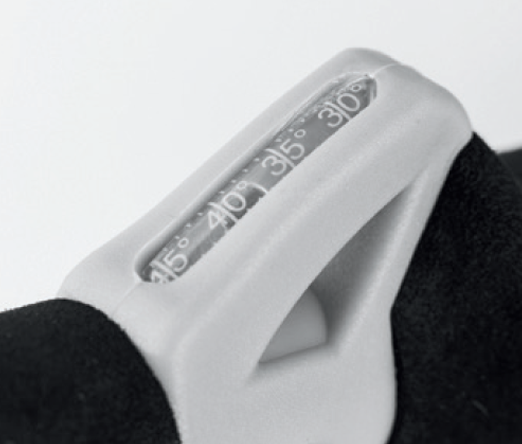 Quick and accurate slope angle measurement in the palm of your hand.
BACKUP PROBE:
Want to check the snowpack without having to take off your pack and dig for a probe? No problem, just screw the two lower pole segments together and you have a 200cm backup probe at the ready. With gear this versatile, you're always prepared for the unexpected.
UTILITY HOOK:
Stubborn boot buckles, heel risers and walk mode levers are no match for the utility hook grip. Flip your pole over and use the notch on the front of the grip to flip, clip, pull and buckle up your gear on the fly.